JEMfriends is a volunteer-powered organization. We prioritize the personal and professional development of our volunteers through ongoing training in various areas including communication and trauma. JEMfriends enjoy intentional relationships with all volunteers, creating an atmosphere of compassion, support, and belonging. From event hosting to care packages and mentoring, JEMfriends volunteers have an invaluable impact on the youth we serve together.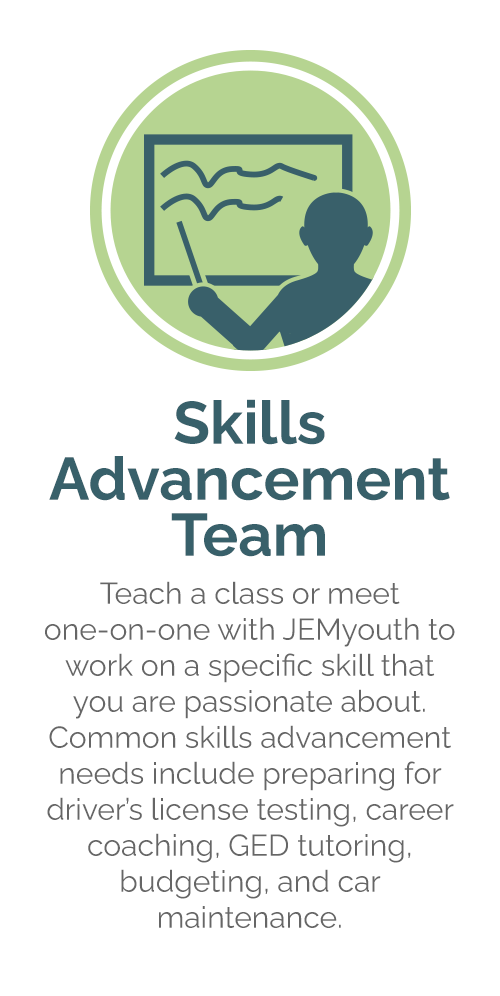 "I have found volunteering to be a very rewarding experience. The appreciation of the staff and youth inspires me to help in any way I can! The Treasure Valley is very lucky to have JEMfriends as a resource to impact the lives of so many young adults seeking guidance and support."- Alicia T.
"JEMfriends has been an amazing experience. The youth have given me more than I could ever imagine. Their resilience is so inspiring. I am glad God provided me this opportunity to join with this program to help youth who are in need."- Lisa S.