Be a JEMfriend
A JEMfriend is any person who joins the JEMfriends community by praying, volunteering, mentoring, giving financially, participating in JEMfriends programs, or meeting program needs.  We are always eager to receive additional support in any of these areas.  Thank you for considering becoming a part of the JEMfriends family!  We cannot do what we do without people like you!
Donate
We greatly appreciate the generosity of those who support our work and mission.  JEMfriends is fully funded by the community: individuals, businesses, charities, and churches.  All donations go directly to support JEMfriends' programs and projects.  Click the button below to give a one-time donation.
Sponsor a JEMyouth Activity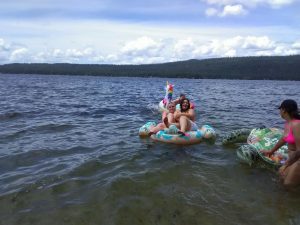 Sponsor a JEMfriends youth activity. This could be anything from a holiday outing, to camping or —  the big dream of some of our youth in the program right now — a trip to a theme park.
We welcome commitments to monthly donations.  The donations of our monthly partners support JEMfriends' rental and utility expenses and JEMfriends' Transition Program expenses.  Having the assurance of monthly partnership in these areas allows JEMfriends to confidently continue to provide support to the current JEMyouth and to expand our locations and the number of youth we are able to support.  We invite you or your church, business, or organization to partner with us by becoming monthly partners. To become a monthly partner click on the house below.  You will be prompted to set up a monthly giving account.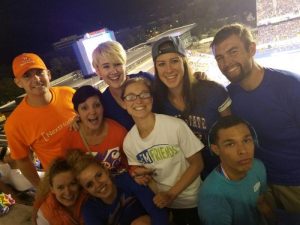 The mission of JEMfriends is accomplished by many volunteers who give their time and abilities to be a blessing to the JEMyouth.  Those who want to volunteer can choose an area to serve in that fits their abilities and interests.  These are a few examples of the areas that volunteers serve in.
Providing Life Skills Class dinners
Providing community by being a youth's mentor or participating in youth activities
Hosting or helping to accomplish an awareness event
If you are interested in volunteer opportunities with JEMfriends, please click the button bellow to fill out the volunteer application form.  Feel free to read our volunteer page, or e-mail Natalie Williams at volunteer@jemfriends.org if you have any questions.